From three months to one day – impressive results in Infineon use case
Infineon is a world leader in semiconductor solutions. The company's Dresden site is one of the group's largest and most modern development and manufacturing facilities with over 3,000 employees. The site also provides the context for an Eclipse Arrowhead industrial use case that has shown enormous potential.
Semiconductor production is notoriously data heavy, with numerous sensors providing data to monitor and optimize process flows. With Big Data analysis techniques constantly developing, it is important to ensure access to even more data, because more data will allow the production process to be more accurately monitored and more finely optimized. This can be achieved by integrating more sensors into the process. This additional information can also be used to provide more layers of data by fusing sensor information. The challenge, however, is that installing additional sensors is time consuming. It is a complex process that requires the attention of six or more employees, from development engineers to maintenance employees. It also involves the configuration of multiple applications and the installation of new sensor interfaces. With total tool stop required for the addition of one extra sensor signal, the entire process often takes as long as three months.
This use case, a collaboration between Eclipse Arrowhead, Infineon and the University of Applied Sciences in Dresden (HTW), approached the challenge by developing an IO-Link platform, a standardized hardware and software solution, that allows many steps of the sensor implementation process to be automated. Challenges included developing Arrowhead services that were not yet in existence as well as integrating Arrowhead Tools into the Infineon software landscape. Now, thanks to handling and translation services developed by HTW, Arrowhead core services for sensor integration are running on a virtual server and support all use cases at Infineon. The architecture for plug and play sensor integration has been developed. Now, adding new sensors is a more automatic process that allows the best solution to be selected, connected, configured and for analytics to begin in less than a day.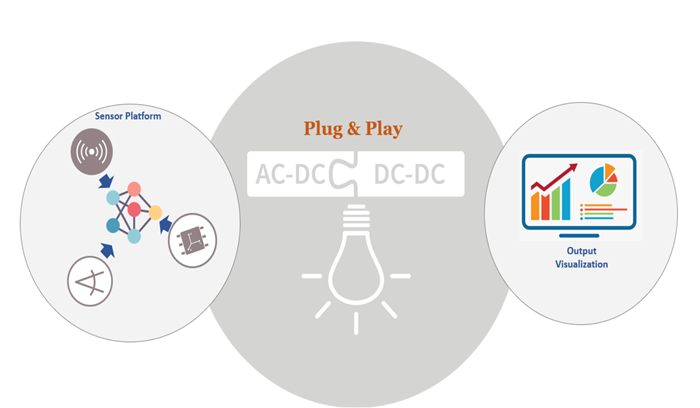 With engineering time already reduced from three months down to less than one day, the project is on track to succeed in making sensor integration as easy as plugging in a USB. The next steps in the project include examining methods for efficiently fusing sensor data for many more applications in the semiconductor environment. Fusing the data from additional sensors can also provide access to new layers of information – new levels of surveillance of process flows that cannot be accurately captured with information from only one type of sensor. The ultimate aim of the sensor fusion case is to automize classification tasks and also enable new and advanced mobile automated robot units.
Read more about the Infineon industrial use case here